WELCOME TO
VMW MOULD PVT. LTD.
VMW mould an ISO 9001:2000 certified company have a great pleasure in introducing as fully integrated manufacturer and exporter of Moulds. We are delivering innovation, precision and quality since decades and have already developed a large variety of moulds covering a wide spectrum of Industries like Packaging, Automobiles, Aeronautical, Medical, Pumps, Food Processing etc.
With Flexible tooling, Designing and production capabilities customers can really make use of our potential in the development of packaging solutions. We advice the manufacturing that is best suited. Which theme suits which container in consideration of desired appearance, price-level, lead-time and quantity. And of course besides new development you can chose from over a large variety of our existing shapes and sizes of container or we can advise you about creating variant of an existing pack.


Read More

OUR CLIENTS

Castrol India Ltd.



BALMER LAWRIE VAN LEER LIMITED



BRITISH PETROLEUM



BHARAT SHELL LTD



Bharat Shell Corporation Ltd.



EMIRATES LUBE INDIA LTD



RELIANCE PETRO MARKETING P. LTD



RECKITT BENKISER



AGRO TECH FOODS LTD.



S. C. JOHNSON PRODUCTS P. LTD



Read More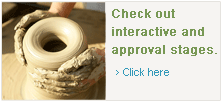 Our Products


Read More